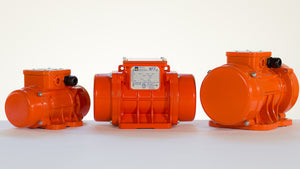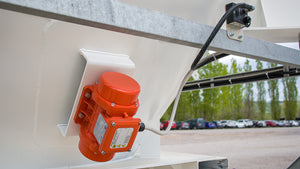 External electric motovibrators
MVE external electric motovibrators are used in many fields of application, as flow aids for screening, transport, cleaning, sizing, compacting and sorting of different materials types in various industrial sectors.
When the motovibrator is switched on, the eccentric weights rotation generates a sinusoidal centrifugal force. The fixing surface must be level so that the motovibrator feet rest uniformly and in perfect contact with the fixing surface. The motor body, covers, bearing flanges and shafts are made of aluminium alloy, cast iron and steel alloy in order to guarantee their work and safety in any situation, while the painting is powder coated.
The motovibrator consists of an electric motor housed in a sturdy casing cast FMEA-designed and eccentric weights, mounted on both shaft ends. The working temperature ranges from -20° to 40°C and the noise level is never greater than 76dB.