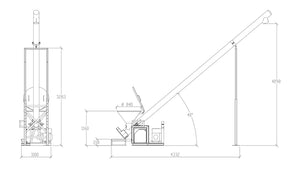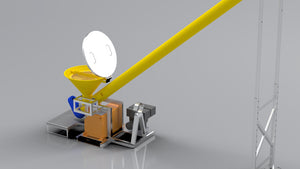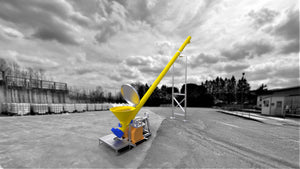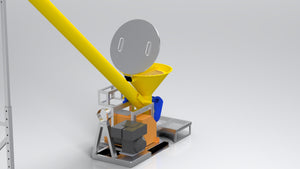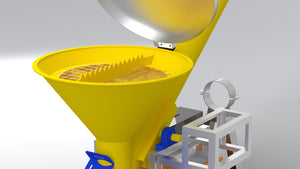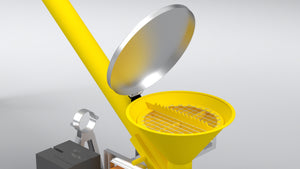 Manual Bag Breakers
The Manual Bag Breaker is ideal for small site storages. The client can reach the upper hopper via an access ladder and then open the bags that can be 25 or 50kg. The hopper changes according to the weight of the bag: circle for 25kg bags and square for 50kg bags. The client can choose between two types of engines, one electric and the other petrol, which will have different connections. At the top there is a security roof-rail. Once the engine is activated, the propeller starts working and will cause the concrete to fall, which, through the auger, is then deposited in the workplace. The Manual Bag Breaker has a capacity of 100kg and an absorption of 6 Kw.

This series consists of:
Supporting structure with stand

Bag breaking blade 850x850 mm

Bag-breaking blade protection cover

Start / stop panel with the emergency button

Screw length of 4 sizes: 4-6-8-10m

Diameter ø193mm

In general, the standard size of the inclined screw is ø193x6000.

Optionals: 
Reduced / enlarged unloading screws

Telescopic substructure to vary the unloading height 
This is an ex works price. Shipping charges are excluded from the moment the products leave the factory.