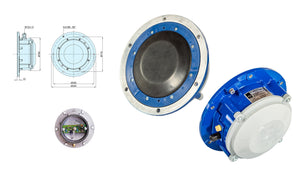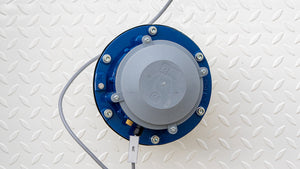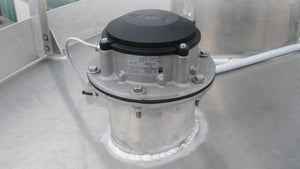 IPE Electronic pressure indicator
IPE is the electronic pressure indicator, it is part of the Silo Safety System which helps to avoid damages to the silo or its components during the loading phase. The indicator allows the continuous pressure reading inside the silo during the filling phase. The overpressure is constantly measured on the silo page within a range of 0-99 cm H₂O.
An electronic pressure gauge with analog 0-20 mA or 4-20 mA signal can be used. 4-20 mA is preferable as it allows the system to detect a fault or a missing connection. Its operating temperature ranges from -20 ° to 60 °C, the electrical connection cable is 3x0.5 shielded, the operating pressure is 0-99 cm H₂O, the power consumption is 2W.
The membrane is made of a material resistant to stress and thermal excursion and is self-cleaning. The body is made of aluminium and the power supply voltage is 14-25 VDC not stabilized.