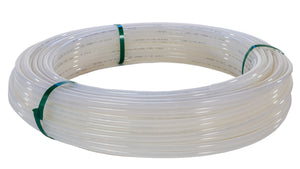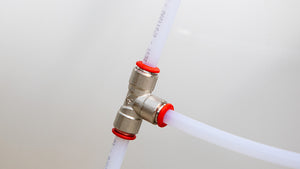 Rilsan Pipe
Rilsan polyamide is a one-of-a-kind synthetic thermoplastic powder and was one of the first metal coating powders to be launched on the market. Rilsan powders are an ideal solution to protect the environment, they do not release any polluting or toxic elements, they do not produce smells.
The principle of its use is very simple: it consists in depositing a Rilsan film on the metal surface that has to be protected. Its main features are: corrosion resistance, wear and abrasion resistance, electrical insulation and good flexibility. Rilsan Pipes are used in numerous fields of application, they have several size varieties, thicknesses and lengths, and require an internal and / or external protection.
There are two techniques for lining a pipe through the Rilsan. The first one involves the compound coating with electrostatic application, while in the second one we have the pipe immersion in the fluid. Apparently, choosing the first or the second technique depends on the piece size to be coated. In both cases, what does not change is the result on the coated pieces, which will be more resistant to chemicals and abrasions. The Rilsan pipe can be used in a temperature range from -40 ° C to + 80 ° C. The product is suitable for industrial vibrators, for compressed air, for moving mechanical parts and pneumatic tools.
Machinery with parts coated with this substance also increases the workers safety level who use them. Actually, they nullify the risk of voltage discharges because they create a real insulating barrier that is also waterproof. 
The Rilsan Pipe basic length is 100m